ONE WEEK AGO:
James decided he needed a cold shower. Not thinking about Teddy naked (compared to thinking about his Transfiguration NEWT notes) was proving to be really difficult. Where was Teddy, anyway?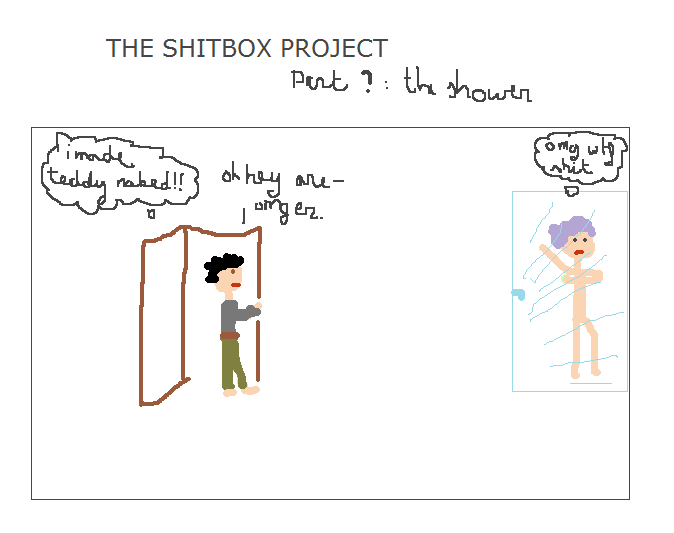 TODAY:
Teddy Lupin was a were
Wolf.
Teddy Lupin had no hair.
Teddy Lupin wasn't fuzzy,
Was he?
Nope, but his fur was blue.

Teddy Lupin took a shower
Teddy Lupin has a power
Over me.
And when I wished him
Naked
Hey, look at that, he was.
~*~
"James," says Teddy, reading the poem. "I was naked because I was in the shower."
"That's what they want you to think," replied James, gathering up his parchment and quill.
This post brought to you by
bribitribbit
and
greensweaterlj
.